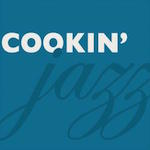 Jazz
Life
Jazz Hot News
Jazz Tears
Jazz Disco
Jazz Chroniques
Jazz Live!
Jazz Library
Jazz Hot Story
Jazz Gallery
Jazz Guide
Jazz Roots


JAZZ COOKIN'

Ce titre de rubrique, pour le sommaire du site, est une référence directe à la cuisine et au caractère
hot
de cette musique qu'on retrouve aussi bien dans des albums célèbres,
The Cooker
(Lee Morgan),
The Night of the Cookers
(Freddie Hubbard, Lee Morgan, James Spaulding, Harold Mabern, Larry Ridley, Pete La Rocca, Big Black) ou encore des groupes de jazz comme l'actuel The Cookers (Billy Harper, Donald Harrison, Eddie Henderson, David Weiss, George Cables, Cecil McBee, Billy Hart)…
C'est dans cet esprit que nous concoctons
(même étymologie lié à la cuisson, à l'élaboration d'une sauce)
chaque jour
le contenu de
Jazz Hot
avec des milliers de liens-correspondances afin de donner du sens et des ailes à ce que nous essayons de transmettre: la passion pour un art, une culture, une philosophie alternative, le jazz.



---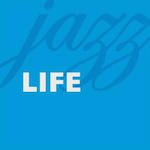 • Jazz Life
(2020)

Interviews, biographies, articles, nécrologies



Interviews
Reggie WASHINGTON: Vintage New Acoustic
•

Heiri KÄNZIG: Travelin'

•

Gerald CANNON: Strings & brushes
•

Ira COLEMAN: Collective
•

Dominique CRAVIC: Portrait d'un 78 tard...
•

Wynton MARSALIS: Quarantine Blues • Dominique Lemerle: This Is New • T.K. BLUE
: The Rhythms Continue
• David KIKOSKI
: Phoenix Rising
Tears
Stanley COWELL: Bright Passion/Brilliant Circles
•

Marc FOSSET: Nous l'avons tant aimé
•

Cándido CAMERO: A Master of Rhythms
•
Pedro ITURRALDE: Jazz y Flamenco
•

Peter KING: Like a bird on a wire

•

Joe SEGAL: Jazz Showcase • Juliette GRÉCO: Jolie môme sans tabou • Ira SULLIVAN: Chicago Spirit
•

Hal SINGER: Un siècle de jazz
•

LITTLE RICHARD: King of Rock & Roll • Charli PERSIP: A Jazz Artist • Steve GROSSMAN: Jazz Dreamer • Annie ROSS: L'Aventureuse • Lucky PETERSON: The Son of Blues • Freddy COLE: Sings the Blues
•

Arthur HOYLE: Du grand Art • Lennie NIEHAUS: Jazz en cinémascope • Jimmy COBB: Jazz Legend • Richie COLE: Keeper of the Flame • Giuseppi LOGAN: Les deux morts de Giuseppi Logan • Henry GRIMES: Résurrection • Lee KONITZ: Free Lee
•
Andy GONZALEZ: Entre colegas •

Onaje Allan GUMBS

• Jymie MERRITT: The Philly Spirit
•

Peter ECKLUND • Ellis MARSALIS: Un prophète en son pays-Heart of Gold • Bucky PIZZARELLI • Wallace RONEY: Miles' Legacy • McCOY TYNER: A Little Pianissimo-The Greeting • Claude ABADIE: Un Sacré bout de chemin • Jimmy HEATH • Claudio RODITI





• Jazz Life

(2009-2019) recherche

alphabétique

•

chronologique

•
par instrument
---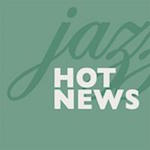 • Hot News

(2020) L'actualité en bref et au quotidien







• Hot News

(2013-2019, se reporter aux

Jazz Hot

n°663 à n°2019

dans la page boutique)
---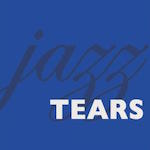 •

Nécrologies
(2020) Carol LEIGH • Christian AZZI • Stanley COWELL • Marc FOSSET • Cándido CAMERO • Pedro ITURRALDE • Peter KING • Lucien JUANICO • Joe SEGAL • Itaru OKI • Juliette GRÉCO • Ira SULLIVAN • Michel DECOURRIÈRE • Stanley CROUCH • Cleveland EATON • Hal SINGER • LITTLE RICHARD • Marc PEILLON • Charli PERSIP • Steve GROSSMAN • Ennio MORRICONE • Louis HENRY • Jacques DEMÊTRE • Annie ROSS • Lucky PETERSON • Freddy COLE: Sings the Blues • Pierre SIM • Arthur HOYLE • Lennie NIEHAUS • Ryo KAWASAKI • Jimmy COBB • Richie COLE • Louis J. DELSARTE • Danny Ray THOMPSON • Alvin FIELDER (5/01/19) • Giuseppi LOGAN • Andy GONZALEZ • Onaje Allan GUMBS • Jymie MERRITT • Ellis MARSALIS: Un prophète en son pays-Heart of Gold • Henry GRIMES • Lee KONITZ • Theodore GAFFNEY • Daniel CHAUVET • Peter ECKLUND • Eddy DAVIS • Bucky PIZZARELLI • Wallace RONEY • Alex LAYNE • Larry Arthur HAMMOND • Claude ABADIE • Bob OJEDA • Freddy RODRIGUEZ, Sr. (hot news) • Manu DIBANGO • Mike LONGO • Ray MANTILLA • Marcelo PERALTA (hot news) • McCOY TYNER: A Little Pianissimo-The Greeting • Jon CHRISTENSEN (hot news) • Kirk DOUGLAS • Lyle MAYS • Lucien BARBARIN • Jimmy HEATH • Claudio RODITI


• Nécrologies (2013 à 2019) Recherche chronologique et alphabétique
---