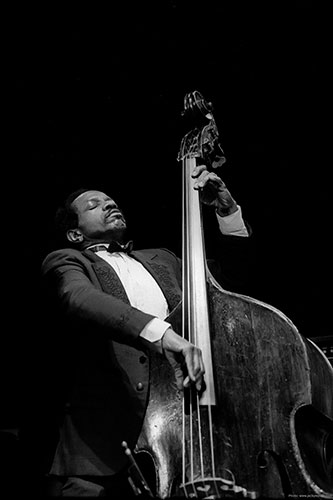 Reggie WORKMAN
Wake Up!
Reggie Workman est une légende du jazz. Il a côtoyé depuis les années cinquante les grands artistes du jazz qui ont très vite discerné chez lui ses qualités exceptionnelles. Sa discographie raconte l'éventail de ses rencontres et témoigne d'une démarche artistique d'une ouverture sans limite, puisant aux racines (Art Blakey, Max Roach, Randy Weston…) et touchant aux extrémités les plus avant-gardistes de la grande aventure du jazz. C'est un protagoniste du jazz dans toutes ses dimensions,
esthétiques,
culturelles, sociales et politique au sens noble. Un homme entier et debout.

Reggie Workman a développé tous les aspects de la vie du musicien. Il joue, compose, arrange, s'investit dans la communauté jazz comme éducateur, comme professeur – à la New School depuis 1987 – et organise des événements, concerts, festivals pour défendre cette musique toujours menacée.
Né le 26 juin 1937 à Philadelphie, la ville des Heath Brothers, des frères Powell, de McCoy Tyner, Lee Morgan, Philly Joe Jones, Archie Shepp, Sonny Fortune et tant d'autres, Reggie Workman est musicien professionnel depuis la fin de l'adolescence. Apprenant d'abord le piano, puis le tuba et l'euphonium, il a choisi la basse au lycée. Puis, rapidement, il joue à Philadelphie dans des groupes de jazz, de gospel, de rhythm and blues, de doo-wop, et se retrouve à faire la navette avec New York où il s'installe en 1957. Peu après, il enregistre avec Gigi Gryce, un des premiers Afro-Américains à créer sa propre maison d'édition musicale, Melotone Music, Inc., pour protéger et gérer les droits de ses compositions, et celles et de ses pairs. Cette rencontre est décisive pour le jeune musicien et activiste. Puis il joue avec Red Garland et Roy Haynes. En 1961, il rejoint le quartet de John Coltrane et enregistre Africa/Brass et Olé Coltrane, avant d'être remplacé à la fin de cette même année par Jimmy Garrison.
A partir des années 1960, Reggie Workman multiplie les collaborations. Il joue avec Art Blakey et les Jazz Messengers (1962-1964), Yusef Lateef (1964-1965), Monk (1968), Max Roach (années 1970), Lee Morgan, Charles Tolliver, Sonny Stitt, pour en citer quelques-uns. Aussi à l'aise dans le post-bop que dans l'avant-garde, il joue régulièrement avec Mal Waldron (années 1980), Archie Shepp, Pharoah Sanders, David Murray, et crée avec Oliver Lake et Andrew Cyrille le Trio 3 au début des années 1990. En plus d'une discographie foisonnante en sideman et des tournées internationales, il créé le Reggie Workman Ensemble en 1982, et enregistre en leader depuis les années 1980, l'occasion de retrouver Marilyn Crispell, Oliver Lake, Andrew Cyrille, Sam Rivers, Julian Priester, Pheeroan akLaff, etc.
La vie de musicien étant inséparable de son activité musicale, il est de tous les combats pour défendre les droits des musiciens. Au milieu des années 1960, il participe à la Jazz Composers Guild, coopérative fondée par Bill Dixon en 1964 pour aider les musiciens d'avant-garde à se produire dans d'autres espaces que les clubs. En 1967, avec les cachets de sa tournée avec Herbie Mann, il créé Art Expansions avec Hart LeRoy Bibbs pour présenter des concerts chaque dimanche, mêlant le jazz aux autres disciplines artistiques (théâtre, poésie, danse, etc.). En 1969, Reggie Workman cofonde le Collective Black Artists, participe à des ateliers pour sensibiliser les musiciens à leurs droits, cofonde aussi Professionals Unlimited pour aider les bassistes à résoudre des problèmes spécifiques à leur métier (transport de l'instrument, amplificateurs, etc.). Ces dernières années, il participe à la campagne « Justice for Jazz Artists », créée par le syndicat Associated Musicians of Greater New York Local 802 pour forcer les clubs de New York à cotiser au régime de pension des musiciens de jazz.
Dans cette interview, Reggie Workman revient sur quelques-uns de ses engagements, à la base de sa vie de musicien et plus largement de sa vie d'homme.
Propos recueillis par Mathieu Perez
Photos
Jos Knaepen et Jacky Lepage
© Jazz Hot n°672, été 2015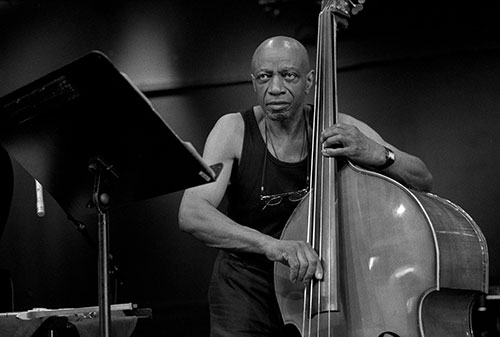 Jazz Hot:
Quelle était la place du jazz à Philadelphie?
Reggie Workman: Le jazz était naturel. Ça faisait partie de nos vies. Ce n'était pas quelque chose qu'on allait chercher. Vous étiez exposé à tout un tas de musiques différentes.
Vous êtes devenu professionnel très tôt.
Au lycée, je suivais des études classiques. Au moment où j'aurais dû m'orienter plus sérieusement dans cette voie, je travaillais déjà beaucoup dans la communauté jazz. Et avant de m'en rendre compte, je faisais l'aller-retour entre Philadelphie et New York. Je jouais dans les clubs, j'avais des groupes, et je voyais que c'était ce que je voulais faire le reste de ma vie. A cette époque, il se passait beaucoup de choses dans la musique. La ville était pleine d'énergie.
Quand vous êtes-vous installé à New York?
J'ai décidé de partir pour New York en 1957. La musique et la vie musicale se passaient à New York. Beaucoup des innovateurs y vivaient. Et j'avais beaucoup d'amis et de pairs là-bas.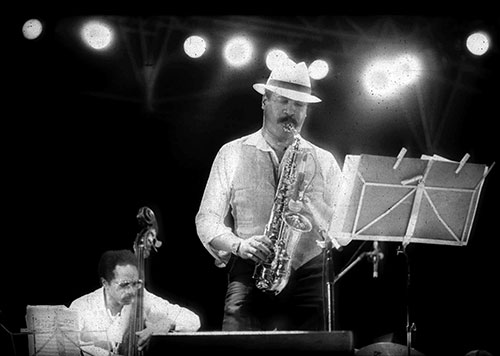 A votre arrivée à New York, la rencontre de Gigi Gryce a été décisive. Vous avez enregistré avec lui Sayin' Something en 1960.
Gigi Gryce était très actif dans l'industrie musicale. Il avait monté son groupe, et il savait que je venais à New York. Il y avait aussi Richard Wyands, Richard Williams et Mickey Roker. Gigi était un musicien de studio, et il travaillait beaucoup. Et il me faisait travailler. Il me trouvait des engagements à Brooklyn où il était alors très actif. La rencontre de Gigi a été une étape très importante de ma vie.
Cette même année, vous avez aussi enregistré Byrd in Flight avec Donald Byrd.
New York était cette scène autour de laquelle tous les musiciens gravitaient pour développer leur carrière. Je ne me souviens plus exactement comment j'ai rencontré Donald Byrd. C'était peut-être dans la rue ou à une jam ou à une session d'enregistrement. C'était toujours un plaisir de travailler avec Donald Byrd. Il savait ce qu'il voulait. C'est une belle personne et un grand musicien. Nous avons essayé d'apporter quelque chose de positif à la communauté, et Donald n'y a pas manqué.
Dans un précédent numéro de Jazz Hot (n° 667), Steve Kuhn nous racontait sa rencontre avec John Coltrane en 1960 et sa participation au premier quartet du saxophoniste avec Pete La Roca et Billy Higgins. Comment avez-vous connu Coltrane?
Avant qu'il ait son propre groupe, John et moi avions beaucoup travaillé ensemble à Philadelphie. Si John était en ville, parfois il m'appelait avec McCoy et d'autres. Parfois les clubs l'appelaient, parfois ils appelaient la section rythmique et on jouait avec lui pendant quelques semaines. Quelques temps plus tard, il a monté son groupe et comme j'étais à New York…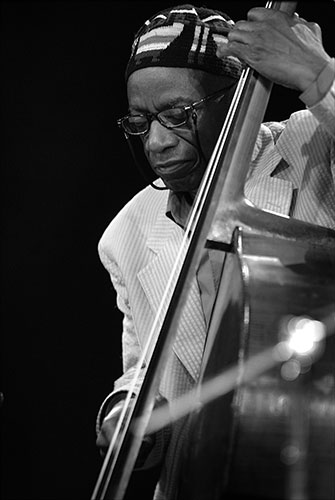 A quel moment vous a-t-il embauché?
Je travaillais avec Roy Haynes au Showplace où Mingus avait son workshop. John était au Village Gate, et il est venu me voir jouer. Et puis, il m'a appelé. Bien sûr, j'étais émerveillé qu'il pense à moi. Ça a été le début d'une période importante de ma vie.
Comment avez-vous participé à la fondation du Collective Black Artists?
Nous étions nombreux. Il y avait Jimmy Owens, Don Moore, Warren Smith, Billy Harper et d'autres. Nous nous sommes rapprochés par ce que la scène commençait à se tarir. On ne travaillait pas beaucoup. Il fallait faire quelque chose. Nous avons créé des emplois et des espaces où jouer. Nous avons construit nos bureaux près du studio de Warren Smith où on se réunissait. Nous avons compris que ce que nous devions développer devait être autour de la musique, donc nous avons créé un big band qui est devenu le CBA Ensemble. On a appelé tous les musiciens qui s'étaient impliqués à contribuer à l'ensemble. Il y avait beaucoup de musiciens formidables, et nous avons donné de beaux concerts. L'ensemble jouait avec des invités comme Randy Weston, Max Roach, Art Blakey, Philly Joe Jones. Slide Hampton était le chef d'orchestre et s'occupait de la musique. La plupart d'entre eux faisaient tout pour que la musique existe.
Où jouait le CBA Ensemble?
Dans des écoles, des prisons, des ateliers d'artistes, etc. On faisait ce qu'on pouvait pour intéresser la communauté. Les épouses se sont occupées de l'organisation. On s'adressait à tous ceux qui étaient prêts à écouter de la musique. Même si on ne nous voyait pas à la télé, on faisait tout pour présenter cette musique. On allait partout où on pouvait, dans le Queens, à Brooklyn, à l'Apollo Theater, au Village Gate, etc. C'était beaucoup de travail. On avait un journal qui s'appelait Expansions. Des artistes, des écrivains, des photographes, des musiciens, des éducateurs y participaient. Des juristes faisaient des ateliers sur le côté juridique de la profession. De là est né le workshop de Bill Lee pour encadrer le droit des bassistes. Il y avait des ateliers comme pour apprendre à faire sa promo. Tout ça était nécessaire pour survivre.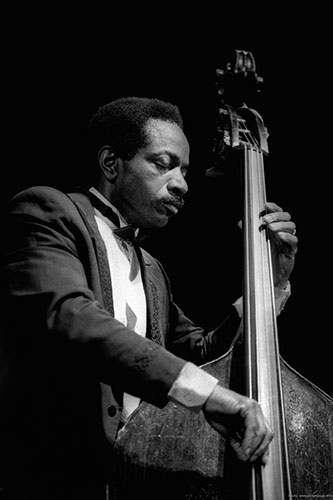 Votre vocation d'éducateur date-t-elle de votre expérience?
Non, le CBA est le résultat de notre implication dans la musique et dans l'industrie, qui a changé avec l'avènement de la fusion et de la musique électronique. On a fait ce qu'il fallait pour faire face à cette réalité.
Vous avez créé en 1998 l'African-American Legacy Project pour rendre hommage à John Coltrane. Comment est né ce projet?
J'ai dit à Charles Tolliver que j'avais une idée pour célébrer la musique de Coltrane et créér une organisation comme on l'avait fait dans le passé. Comme il a une vraie expertise dans la transcription, je lui ai proposé de transcrire la musique de John. L'idée était de faire jouer cette musique avec un chœur. La musique de John était très spirituelle, et nous voulions que les églises écoutent cette musique. Pour faire ça, nous avons mis sur pied un orchestre et un chœur: l'African-American Legacy Project est né comme ça. On a commencé avec John, mais l'idée est de poursuivre avec d'autres compositeurs.
Depuis 2007, vous programmez le Sculptured Sounds Music Festival, que vous avez cofondé, et qui s'étend sur quatre semaines au mois de février. En quoi cela consiste-t-il?
Je l'ai créé avec la chanteuse Francina Connors. Elle a accepté de m'accompagner dans ce projet, et elle travaille très dur pour que ça marche. Ça concerne près de 90 musiciens. L'idée est de créer un contexte qui donne du travail aux musiciens et qui garde la musique en vie. Nous jouons à la Saint Peter's Church, à New York. Si on ne fait rien pour la maintenir en vie, la musique disparaîtra.

Discographie par Guy Reynard

Leader :
LP 1977. Conversation, Denon YX 7805
LP 1978. The Works of Workman, Denon YX 7539
CD 1986. Synthesis, Leo Records 131
CD 1987. Gaia, Leo Records 152 (coleaders Marilyn Crispell-Doug James)
CD 1989. Images: The Reggie Workman Ensemble in Concert, Music & Arts 634
CD 1989. Live in San Francisco, Music & Arts 633
CD 1992. Altered Spaces, Leo Records 183
CD 1993. Summit Conference, Postcards 1003
CD 1995. Cerebral Caverns, Postcards 1010
CD 2002. Reflections, Tum 007 (coleaders Juhani Aaltonen-Andrew Cyrille)
CD 2004. Witch's Scream, TUM Records 014 (coleader Andrew Cyrille-John Tchicai)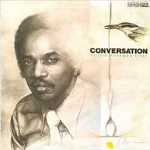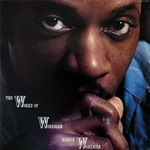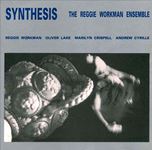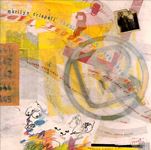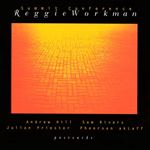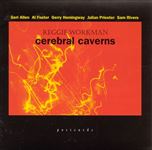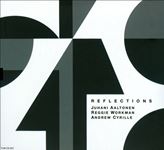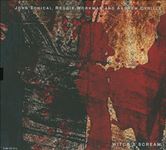 Sideman :
CD 1960. Gigi Gryce, Sayin' Somethin'!, New Jazz/Original Jazz Classics (OJC) 1851-2
CD 1960. Richard Gene Williams, New Horn in Town, Candid 79003
CD 1960. Duke Jordan, Flight to Jordan, Blue Note7 46824-2
CD 1960. Donald Byrd, Byrd in Flight, Blue Note 7 85435-2
CD 1960. Charlie Rouse, Unsung Hero, Epic 46181
CD 1961. John Coltrane, Olé Coltrane, Atlantic SD-1373-2
CD 1961. John Coltrane, Live in Stockholm (1961), Charly Records/Le Jazz 57
CD 1961. John Coltrane, So Many Things: The European Tour 1961, Acrobat 7085
CD 1961. John Coltrane, The Complete Africa/Brass Sessions, Vols. 1-2, Impulse! 42001
CD 1961. John Coltrane, Complete 1961 Village Vanguard Recordings, Impulse! 4232
CD 1961. Eric Dolphy, Softly, As in a Morning Sunrise, Natasha 4001
CD 1961. Dave Pike, It's Time for Dave Pike, Riverside/OJC 1951-2
CD 1961. Booker Little, Booker Little and Friend, Bethlehem 6061
LP 1961. Gigi Gryce, Reminiscin', Trip 5598
CD 1961. Charlie Rouse, We Pay Our Dues, Epic 46181
CD 1961-63. John Coltrane, Live Trane: The European Tours, Pablo 84433
CD 1962. Freddie Hubbard, Hub-Tones, Blue Note 7 84115-2
CD 1962. Grant Green, Goin' West, Blue Note 5 95962-2
CD 1962. Art Blakey, Caravan, Riverside/OJC 038-2
CD 1962. Freddie Hubbard, Here to Stay, Blue Note 7 84135-2
CD 1962. Archie Shepp-Bill Dixon Qaurtet, Savoy 12178
CD 1963. Freddie Hubbard, The Body and the Soul, Impulse! 11832
CD 1963. Art Blakey, Ugetsu, Riverside/OJC 090-2
LP 1963. Art Blakey, Golden Boy, Colpix 478
CD 1963. John Coltrane, Newport '63, Impulse! 128
CD 1964. Archie Shepp, Four for Trane, Impulse! 12182
CD 1964. Art Blakey, Free for All, Blue Note 7 84170-2
CD 1964. Art Blakey, Indestructible, Blue Note 46429-2
LP 1964. James Moody, Running the Gamut, Scepter 525
CD 1964. Lee Morgan, Search for a New Land, Blue 7 84169-2
CD 1964. Wayne Shorter Night Dreamer, Blue Note 7 84173-2
CD 1964. Wayne Shorter, Juju, Blue Note 8 37644-2
CD 1965. Booker Ervin, Setting the Pace-The Trance, Prestige 24123-2
CD 1965. Yusef Lateef, Psychicemotus, Impulse! 4270
CD 1965. New York Art Quartet, Mohawk, Coolmusic 2044774
CD 1965. Lee Morgan, Infinity, Blue Note 4 97504-2
CD 1965. Yusef Lateef, 1984, Impulse! 19154
CD 1965. Piano Summit Jaki Byard, Philology W102
CD 1965-66. Art Farmer, Art Farmer's New York Jazz Sextet, Lone Hill Jazz 10125
CD 1966. Art Blakey, Buttercorn Lady, Universal 0568450
CD 1966. Freddie Hubbard, The Night of the Cookers Vol. 1, Blue Note 7 28882-2
CD 1966. Wayne Shorter, Adam's Apple, Blue Note 7 46403-2
CD 1966. Hank Mobley, A Slice of the Top, Blue Note 33582
LP 1966. Yusef Lateef , A Flat, G Flat and C, Impulse! A-9117
CD 1966. Herbie Mann, New Mann at Newport, Wounded Bird 1471
CD 1966. Herbie Mann, Impressions of the Middle East, WEA Japan 7413035
LP 1966. Herbie Mann, A Man & a Woman, Atlantic 8141
LP 1966. Marie Volpee, Group Therapy, Scepter 526
CD 1966-73. Heiner Stadler, Brains on Fire, Labor Records 7001
CD 1967. Heiner Stadler, Brains on Fire, Labor Records 7002
CD 1967. Roy Ayers, Virgo Vibes, Rhino / Warner Jazz 8122 73585-2
CD 1967. Archie Shepp, The Magic of Ju-Ju, MCA 32036
CD 1967. Herbie Mann, Beat Goes On, WEA Japan 7415383
CD 1967. Earl Coleman, Love Songs, WEA Japan 7414257
CD 1967. Bill Dixon, Intents & Purposes: The Jazz Artistry of Bill Dixon, RCA 3844
CD 1967. Tyrone Washington, Natural Essence, Blue Note 4274
CD 1968. Clifford Jordan / Lee Morgan, Live in Baltimore 1968, Fresh Sound Records 1037
CD 1968. Jazz Composer's Orchestra, The Jazz Composer's Orchestra, ECM 841124-2
CD 1968. Lee Morgan, Taru, Blue Note 5 22670-2
CD 1968. Bobby Hutcherson, Patterns, Blue Note 7243 8533583 2
CD 1968. Andrew Hill, Grass Roots, Blue Note 522672-2
CD 1968. Lee Morgan, Caramba!, Blue Note 7 856658-2
CD 1968. Gary Bartz, Another Earth, Milestone 47077-2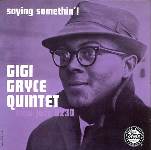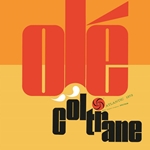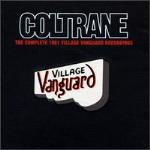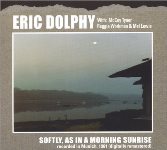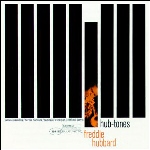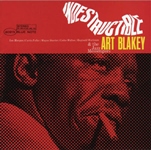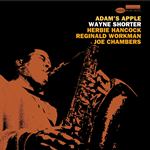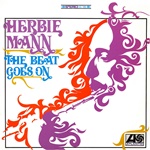 CD 1969. Alice Coltrane, Huntington Ashram Monastery/World Galaxy, Impulse! 780946
CD 1969. Stanley Turrentine, Swamp Dogg Presents: Mr. T and Mr. B, Swamp Dogg Ent. Group 1962
CD 1969. Freddie Hubbard, Black Angel, Atlantic 7567 80782-2
CD 1969. Cedar Walton, Soul Cycle, Prestige/OJC 847-2
CD 1969. Pharoah Sanders, Karma, Impulse!/GRP 11532
CD 1969. Stanley Cowell, Brilliant Circles, Black Lion 760204-2
CD 1969. Attila Zoller, Gypsy Cry, Collectable 0178
LP 1970. Roy Brooks, The Free Slave, Muse 5003
LP 1970. Terumasa Hino, Peace and Love, Canyon 1004
LP 1970. Terumasa Hino, A Part, Canyon 1005
LP 1970. Takehiro Honda, Jodo, Trio RSP9018
CD 1971. Lee Morgan, The Last Session, Blue Note 7 493401-2
CD 1971.Lee Morgan, Lee Morgan, Universal Japan 0578897
LP 1971. Johnny Coles, Katumbo, Mainstream 346
CD 1971. Alice Coltrane, World Galaxy, Impulse! 19142
LP 1971. Terumasa Hino, Love Nature, Canyon 1006
CD 1972. Charles Tolliver, Grand Max, Black Lion 760145
CD 1973. Mal Waldron, Up Popped the Devil, Enja 9147-2
CD 1973. Roy Brooks & the Artistic Truth, Ethnic Expressions, Jazzman 034
CD 1973. Billy Harper, Capra Black, Strata East 660-51-022
LP 1973. Walter Steffens, Ecstacy, Labor 7003
CD 1974. Roy Brooks, Live at Town Hall, BMG J35110
CD 1974. Sam Rivers, Crystals, Verve 589 760-2
CD 1975. Marion Brown, Vista, Universal 3053 (LP Impulse 9304)
CD 1975. Charles Tolliver, Impact, Enja 2109-2
CD 1975. Ken McIntyre, Home, SteepleChase 31039
LP 1975. Sonny Fortune, Awakening, Horizon 704
LP 1976. Max Roach, Nommo, Victor 6225
CD 1977. Max Roach, Quartet Live in Tokyo, Denon 80582
CD 1977. Max Roach, The Loadstar, Horo 9-10
LP 1977. Max Roach, Live in Amsterdam, Baystate 6029
CD 1977. Hamiet Bluiett, Orchestra Duo and Septet, Chiaroscuro 182
CD 1977. Sonny Stitt, Moonlight in Vermont, Denon 81757-7046-2
CD 1977. Archie Shepp, Ballads for Trane, Columbia 53475
LP 1977. Bridgewater Brothers, Lightning and Thunder, Denon 8570
LP 1977. Earl Coleman, Atlantic 1872
LP 1977. Grachan Moncur, Shadows, Denon YX 7572
LP 1977. Hilton Ruiz, Fantasia, Denon YX 7548
LP 1978. Bridgewater Brothers, Generation Suite, Denon YX 7802
CD 1978. Stanley Cowell, Tribute to Bird & Monk, Labor 7074
CD 1978. Alice Coltrane, Transfiguration, Warner Jazz 9362 48184-2
CD 1978. Freddie Hubbard, Skylark, Quintessence Jazz 25161
CD 1978. Frank Wright, Kevin, My Dear Son, Chiaroscuro 2014
CD 1978. Heiner Stadler, A Tribute to Monk and Bird, Tomato 2696302
LP 1978. Walter Davis, Jr., Night Song, Denon 7550
LP 1978. Clifford Jordan, Hello, Hank Jones, East World 98003
CD 1978. Mickey Tucker, Sweet Lotus Lips, Denon 8552
CD 1978. Marion Brown, Passion Flower, Baystate 6024
CD 1978. Tommy Flanagan's Super Jazz Trio, Condado Beach, Disconforme 656
LP 1978. Hidefumi Toki, City-Toki, Baystate 6027
CD 1979. Art Farmer, Something Tasty, Baystate 6056
CD 1980. Super Jazz Trio, The Standard, Baystate 1003
CD 1980. Edward Vesala, Heavylife, Leo Records 009
CD 1981. Terumasa Hino, Double Rainbow, CBS/Sony 1238
LP 1981. Juhani Aaltonen, Prana/Live at Groovy, Leo Records 013
LP 1981. Mario Escalera, Blue Mondays, Phoenix 100
CD 1982. Elvin Jones, Brother John, Quicksilver 4001
CD 1982. Mingus Dynasty, Reincarnation, Soul Note 121042-2
CD 1983. Mal Waldron, You and the Night and the Music, King 2071
CD 1983. David Murray, Morning Song, Black Saint 120075-2
LP 1983. Mal Waldron, Mal Waldron Plays Eric Satie, Baybridge 106
CD 1983. Mal Waldron, Breaking New Ground, East Wind 712
LP 1983. Stanley Cowell, Such Great Friends, Stata East 660.51.008
CD 1984. Kenny Burrell - Grover Washington, Jr., Togethering, Blue Note 2-46093
LP 1984. Steve Cohn, Shapes, Sounds, Theories, Cadence Jazz 1020
CD 1985. One Night with Blue Note, Vol. 1, Blue Note 46147
CD 1985. One Night with Blue Note, Vol. 3, Blue Note 46149
LP 1985. Black Swan Quartet, Black Swan Quartet, Minor Music 009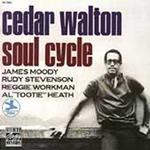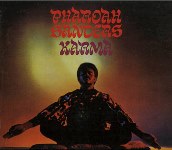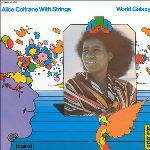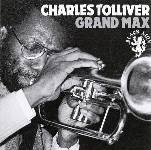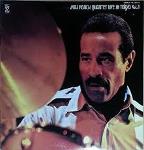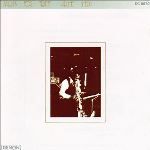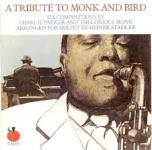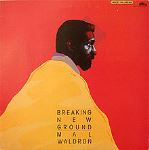 CD 1986. Sonny Fortune, Great Friends, Black & Blue 59220-2
CD 1986. Mal Waldron, Seagulls of Kristiansund: Live at the Village Vanguard, Soul Note 121148-2
CD 1987. Trio Transition, Trio Transition, DIW 808
CD 1987. Marilyn Crispell, Gaia, Leo Records 152
CD 1987. Mal Waldron, The Super Quartet Live at Sweet Basil, Evidence 22032-2
CD 1988. Trio Transition, Trio Transition With Special Guest Oliver Lake, DIW 829
CD 1988. Monette Sudler, The Other Side of the Gemini, Hardly 002
CD 1989. Cristina Mazza, Where Are You?, Il Posto 1120
CD 1989. Mal Waldron, Where Are You?, Soul Note 121248-2
CD 1989. Marilyn Crispell, Live in Zurich, Leo Records 122
CD 1989. Marilyn Crispell, Live in San Francisco, Music & Arts 633
CD 1989. Mal Waldron, Crowd Scene, Soul Note 121218-2
CD 1989. Mickey Tucker, Blues in Five Dimensions, SteepleChase 31258
CD 1989. Helen May Shashoyan, Songs for My Father, New Ark 101
CD 1989. Heiner Stadler, Jazz Alchemy, Tomato 2696702
CD 1990. Living Colour, Time's Up, Epic 466 920-2
CD 1990. Marilyn Crispell, Circles, Leo Records 206
CD 1990-91. Don Byron, Tuskegee Experiments, Nonesuch 7559 79280-2
CD 1991. Oliver Lake, Again and Again, Gramavision 2-79468
CD 1991. Andrew Cyrille, My Friend Louis, DIW/Columbia 52957
CD 1991. Chris Fagan, Lost Bohemia, Openminds 2411-2
CD 1992. Marilyn Crispell, Suite for Trio/Solstice, Music & Arts 758
CD 1992. Trio 3, Live in Willisau, Dizim Records 4102
CD 1993. Mal Waldron, My Dear Family, Evidence 22155-2
CD 1993. Oliver Lake, Edge-Ing, Black Saint 120104-2
CD 1993. Aki Takase, Clapping Music, Enja 8090-2
CD 1995. Horace Tapscott, Aiee! the Phantom, Arabesque 0119
CD 1995. Nari Nakamoto, Summertime, JVC 218
CD 1995. Sonny Simmons, American Jungle, Qwest/Reprise 9 46543-2
CD 1996. Ernie Watts, The Long Road Home, JVC 2058-2
CD 1997. Miya Masaoka, Monk's Japanese Folk Song, Dizim Records 4104
CD 1997. McKinfolk, Live at the Serengeti, McKinney Arts 240
CD 1997. Mal Waldon, Soul Eyes, BMG 74321 538872
CD 1998. Sussan Deyhim, Shy Angels: Reconstruction and Mix Translation of Madman of God, Cramworld 26
CD 1998. Roscoe Mitchell, In Walked Buckner, Delmark 510
CD 1999. Steve Cohn, Bridge Over the X-Stream, Leo Records 288
CD 1999. New York Art Quartet, 35th Reunion, DIW 936
CD 2000. Sussan Deyhim, Madman of God: Divine Love Songs of the Persian Sufi Masters, Cramworld 22
CD 2000. Sonny Fortune, In the Spirit of John Coltrane, Shanachie Records 5063
CD 2000-08. Ratko Zjaca, Now & Then: A Portrait, In + Out Records 77110-2
CD 2001. Roswell Rudd/Archie Shepp, Live in New York, Verve 013482-2
CD 2001. Attila Zoller, Gypsy Cry, Warner Bros. 7411665
CD 2001. Trio 3, Encounter, Passin Thru Records 41212
CD 2001. Trio 3, Open Ideas, Palmetto 2082
CD 2002. Juhani Aaltonen, Strings Revisited, Tum Records 003
CD 2002. Juhani Aaltonen , Reflections, Tum Records 007
CD 2004. Eric Frazier, Find Yourself (Then Find Me), Eric Frazier Productions 8253464389
CD 2008. Charles Clark/Dennis Gonzalez/Michael T.A. Thompson/Reggie Workman, A Matter of Blood, Furthermore 003
CD 2008. Hal Galper, Art-Work, Origin Records 82524
CD 2008. Trio 3, At This Time, Intakt Records 162
CD 2008. Charles Tolliver, Emperor March : Live at the Blue Note, Half Note 4539
CD 2009. Steve Colson, The Untarnished Dream, Silver Sphinx 12403
CD 2013. Jason Moran, Refraction-Breakin' Glass, Intakt Records 217
CD 2013. Vijay Iyer, Wiring, Intakt Records 233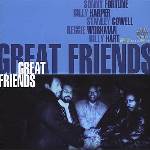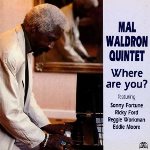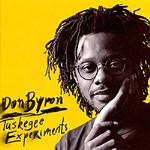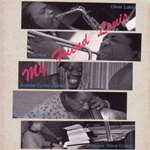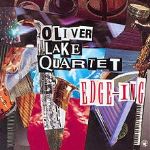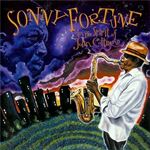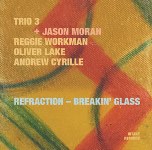 DVD
DVD 1963. Art Blakey, Live in San Remo 1963, Impro-Jazz 531
DVD 1965. Art Blakey, Jazz Icons: Art Blakey Live in '65, Jazz Icons 2119017


DVD 1965. Berlin Jazz Piano Workshop 1965, Impro-Jazz 522


DVD 1985. Art Blakey, One Night With Blue Note, Blue Note 4908729


DVD 1985. One Night with Blue Note Preserved, Vol. 1, Sony Music


DVD 1985. One Night with Blue Note Preserved, Vol. 2, Sony Music

Vidéos

John Coltrane Quintet, «Delilah / Every Time We Say Goodbye», Copenhague, 1961
John Coltrane (ss), Eric Dolphy (bcl), McCoy Tyner (p), Reggie Workman (b), Elvin Jones (dm)
Art Blakey & Jazz Messengers, San Remo, 1963
Art Blakey (dm), Reggie Workman (b), Cedar Walton (p), Curtis Fuller (tb), Wayne Shorter (ts), Freddie Hubbard (tp)
Reggie Workman, «Conversation», 1977
Reggie Workman (b), George Adams (ts), Slide Hampton (tb), Cecil Bridgewater (tp), Albert Dailey (p), Lawrence Killiam (perc), Michael Carvin (dm)
Reggie Workman, Summit Conference, 1995
Reggie Workman (b), Sam Rivers (s, fl), Andrew Hill (p), Julian Priester (tb), Pheeroan akLaff (dm)
Trio 3, Vision Festival, 2012
Oliver Lake (as), Reggie Workman (b), Andrew Cyrille (dm)

*