Joris Dudli
After Hours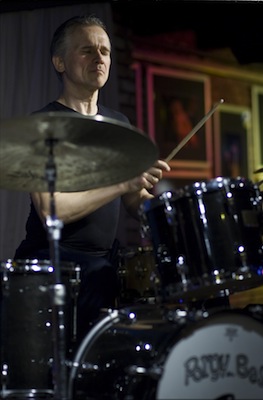 Every year, Joris Dudli travels miles through
out
Europe, to Germany, Switzerland, the Netherlands, France, etc. Although he has recorded dozens of albums, over the years, the drummer, born in 1957 in Frauenfeld, Switzerland, now based in Vienna, Austria, has primarily toured with such musicians as Benny Golson, Curtis Fuller, Johnny Griffin, Joe Zawinul, Vincent Herring, Eric Alexander, Harold Mabern, to name a few, not to mention regular work with Art Farmer (1977-1985), Mathias Rüegg's Vienna Art Orchestra (1977-1985) and Hamburg's NDR Big Band (1993-1995).

Joris Dudli was also able to build a career as a leader and launch his own projects featuring some excellent musicians: "Earth Jazz," with Vincent Herring, Anthony Wonsey and Richie Goods (2006-2008), his own sextet (with Benny Golson, Vincent Herring, Jeremy Pelt and Anthony Wonsey) and since 2013 "Soul Jazz Alliance", with Sachal Vasandani, Vincent Herring, Jeremy Pelt, Freddie Bryant and Jared Gold. Joris Dudli, who plays an active role in keeping jazz a living art, has succeeded in
stepping into the light
and presenting us his personal repertoire.
Interview by

Mathieu Perez
Photos Jos Knaepen

© Jazz Hot #670, Winter 2014-2015




Jazz Hot: How early did you start playing music?

Joris Dudli: My father used to play the piano but he wasn't a professional. He was playing on the side. My mother played a little bit too. So my parents made me take classical piano lessons, which I really didn't enjoy! Then during my Boy Scout years I discovered the drums and started playing with a couple of rock bands. It didn't take too long before I got my first professional gigs and some studio work. Back then there was no drum programming, so they needed drummers to do the commercials on TV and on the radio and so I became a studio musician. It was a great experience. I wanted to leave school when I was 16 or 17 but my parents wanted me to finish Graphic Art School first.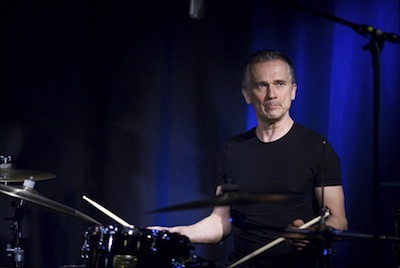 Where did you study the drums?
In the beginning I had a couple of teachers but I'm mostly self-taught.
When did you want to play jazz?
It was after I heard a record by pianist Fritz Pauer and never in my wildest dreams would I have imagined that years later I would start a working relationship with him. I also heard some of John Coltrane's music. Right away I knew that's what I wanted to do.
What was the scene like in Vienna at that time?
There wasn't much of a jazz scene in Vienna at the time. It was tiny. We were the young cats and tried to sit in at every gig there was in town.
Were there many clubs?
Yes, there were a couple of clubs. One important thing was that Art Farmer used to live in Vienna. So one day Fritz Pauer set up a rehearsal and introduced me to him. Shortly after that, I was playing with Art Farmer and his band.
How long did you play with Art Farmer (Jazz Hot #565)?
I worked with Art from 1979 to 1986. That year I left Vienna to move to New York. We played in Vienna and toured a bit in Belgium and in Germany. He would always encourage me to go to New York. I remember once he sent me a little postcard where he wrote something like "I wish you were here." So I guess it was thanks to Art that I gained enough confidence to leave for New York, which I did in 1986.
Were you close to Art Farmer?
He was very kind and over the years he became like a father figure to me both musically and personally. Of course everybody around him had access to so much valuable musical information. When he called me for a gig at Michell's on 96th Street with Mulgrew Miller on piano, Todd Coolman on bass and Clifford Jordan on sax, I was so excited!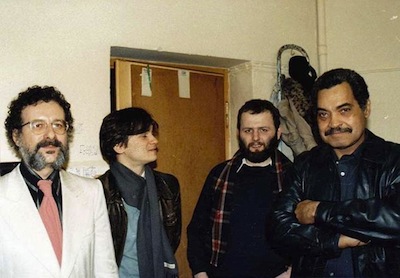 Were you familiar with his work when you joined his band?
Back then, I knew he was important but I didn't know much about him at all. That's what I tell all my students now! Take as much time as you can and learn about the history. At that time, I was just practicing my own ideas more than studying the masters. Years later, when I saw young drummers like Bill Stewart and Greg Hutchinson I started to understand how much research you have to put into the jazz tradition. I wish Art had told me to copy and learn from the masters back when I lived in Vienna.
Did you work with Art Farmer after you relocated to New York?
He hired me occasionally when Lewis Nash, Marvin "Smitty" Smith or Carl Allen couldn't make it. Once he got really hard on me on stage because he wasn't happy with the way I sounded. Afterwards he told me he expected more. It was an important lesson. Developing never stops! To this day I'm still working on it.
You worked with Mathias Rüegg (Jazz Hot #639) at the beginning of the Vienna Art Orchestra. What memories do you keep from that adventure?
It was fun touring with the Orchestra. Musically it wasn't my cup of tea but it was definitely special. It's great that this Orchestra happened for Vienna. Many musicians got a lot of recognition.
You stayed 9 years with the Orchestra.
Off and on. I got fired three times! (Laughs)
What was Mathias Rüegg's style as a bandleader?
He knew exactly what he wanted. He organized everything beautifully. In general, he treated the musicians well and provided so much work for us!
You also worked with Roman Schwaller (ts).

He was living in Munich at the time and was deeply into jazz. He had a great record collection and we would do a lot of listening during the times of our gigs. It was very fun. It was pure jazz.
Had you been to New York before relocating there in 1986?
Yes, several times. The first time I went to the States was in 1976. I stayed in a hotel room in L. A. with Jaco Pastorius and Alex Acuña whom I had met a year before in Vienna.
How did you survive in New York?
Before I left Vienna, I pretty much sold everything I owned to put something in the bank. After about a year, I started to have little gigs here and there and started to make a living just by playing music. It was a struggle but a great time.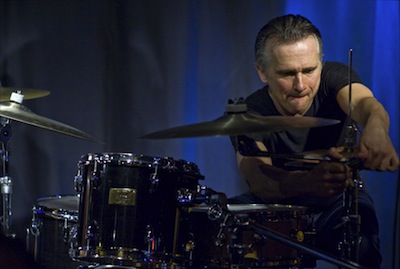 Were there jam sessions that you never missed?
I went to the Blue Note's jam session almost every night until 4 am.
In terms of style, did you feel comfortable playing there?
In Austria, besides having the pleasure of playing pure jazz with Art Farmer, there were also different styles I used to play, like funk or Latin music. It was interesting and open. So when I arrived in New York, I was looking for everything. But I got into straight-ahead jazz more and more. The competition was incredible! It took me years to find my place.
Did you have many gigs?
For about five years, I was able to support myself by playing gigs. But in 1991 when the first war in Irak started the gig situation got really bad so I chose to go back to Austria. Overall, there were some very hard times and some wonderful times too. New York is an incredible city.
Which drummers amazed you in concert?
Marvin "Smitty" Smith playing with the Jazztet at Sweet Basil. Also, Jeff Watts, Kenny Washington and later Joe Farnsworth. They all blew my mind. For a few years, I had three nights a week at a place uptown called Augie's. Now it's Smoke. And there I saw Bill Stewart for the first time, he must have been 18 or so, it was incredible. Another one was Winard Harper. He used to be in the house band at the Blue Note Jams. I also saw Art Blakey, Billy Higgins and Ben Riley many times. Once I was playing at Michell's and Roy Haynes stepped in. That was great!
What was your best gig?
The best gig that I had was at Sweet Basil with Art Farmer, Geoff Keezer and Jimmy Heath for two weeks.
Did you get together with any drummer to have more insight into straight-ahead drumming?
I had a couple lessons with Kenny Washington and Joe Farnsworth.
What were you into when you got back to Austria?
I went back to Vienna in 1992 and stayed for 3 years. There I started to get back into funk and fusion and practiced a lot, up to the famous 8 hours a day before moving back to the States in 1995. There I was still practicing fusion but New York was never big on that style.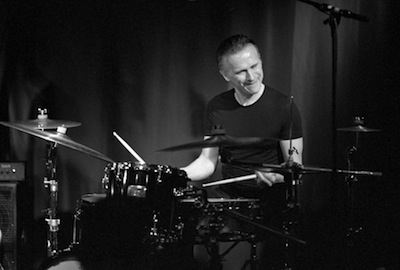 When did you start teaching at Anton Bruckner Private University in Linz, Austria?
I got a teaching job in 1993. But I had so few hours to teach that I was able to go back and forth between the States and Europe.
Did you feel comfortable teaching as a self-taught drummer?
Actually, not really. Although, I already had a lot of playing experience I feel much better about teaching today because of I am able to give better advice to each personality. And technically I finally have a better understanding, especially thanks to Joe Farnsworth.
You have been touring a lot with the bebop veterans like Benny Golson (Jazz Hot #616). Who do you keep from those experiences?
I met Benny Golson in 1987 during a gig with Art Farmer and the Jazztet. When we started a regular gig in Vienna years later he also influenced me spiritually. I love being around him. Fortunately, we are planning our third tour with the Curtis Fuller Sextet in 2015.
And you toured with Eric Alexander (Jazz Hot #666) and recently with Sonny Fortune (Jazz Hot #665). How was it playing with them?
Both tours were amazing! I played with Eric in combination with the great Harold Mabern and with Sonny who is very different, more open. They all take the music to a very high level.
Because you tour so much, are you ever involved in the booking process?
These days, aside from playing, a musician needs to be able to book his gigs. My father was a manager and I'm Swiss. So after a while of not enjoying doing emails and phone calls I started to feel more comfortable doing it. Of course we would like to play music instead but by setting up tours we create for ourselves an opportunity to play with musicians like Vincent Herring and Sonny Fortune.
What was the best tour experience you did recently?
One of the best tours I did was with Vincent Herring, Eric Alexander, Harold Mabern and Joris Teepe in 2012. It was incredible.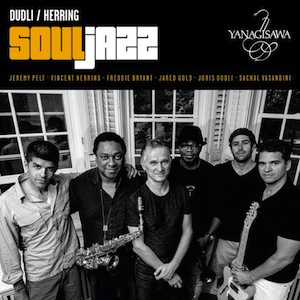 How did your album True Paradise (2013) co-led with Vincent Herring come together?
When I got a call to play with Sachal Vasandani I fell in love with him right away. In order to make it to that one concert with him I had to get out of two important commitments. Then Vincent Herring asked me if we should start a new project using Hammond organ. So therefore we needed a guitar player and I knew Freddie Bryant back from the Augie's days. He was the one who suggested Jared Gold, a fantastic player and a great guy. Sachal wrote some lyrics to my tunes, which I really wasn't expecting. It was so great! After adding Jeremy Pelt on trumpet, we all met at Vincent's house in Brooklyn. After a two-hour rehearsal, we recorded and mixed the whole album in the next few days. It took less than 24 hours!
You toured with that band last winter, is that correct?
Yes, our first engagement was 3 nights at a sold-out Ronnie Scott's club in London and in February and March we went on a four-week tour. People enjoyed it. I think that Sachal and Vincent sound so good together.
The album features mostly your originals. How early did you start writing music?
I always wrote music ever since I started to play. Once there is a melody in my head, I use the piano to write. For the album, two tunes are brand new. The other ones are older pieces that we rearranged.
Why did you choose to call the band the Soul Jazz Alliance?
Because we all try to play music from the soul.



Contact
www.jorisdudli.com
Upcoming concerts
with the Curtis Full

er Sextet

: Jim Rotondi (tp), Ralph Reichert (ts), Curtis Fuller (tb), Oliver Kent (p), Milan Nikolic (b), Joris Dudli (dm)
Birdland, Hamburg, Germany,
February 6-7,

2015

Half Note, Athens, Greece,
February

13-16, 2015

Jazzland, Vienna, Austria, February 17-21, 2015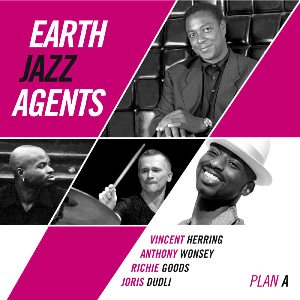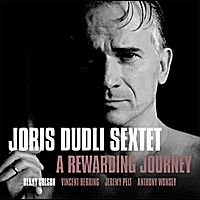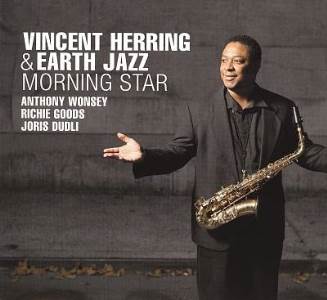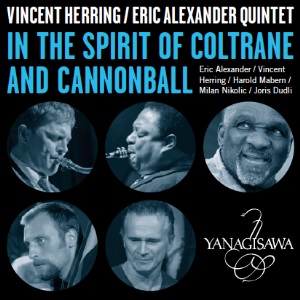 Discography
Leader/Coleader
CD 2007. Vincent Herring & Earth Jazz Agents, Pla

n A, Jive

Music 2058-2

CD 2008. Joris Dudli Sextet, A Rewarding Journey, Alessa 1013

CD 2010. Vincent Herring & Earth Jazz, Morning Star, Challenge 73297

CD 2013. The Soul Jazz Alliance, True Paradise,
Jive

Music

207

5-2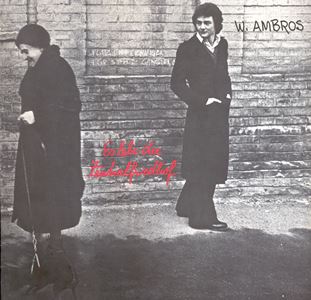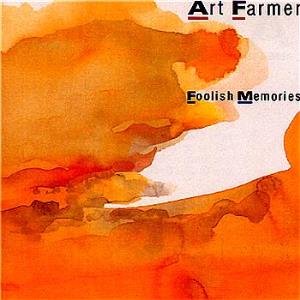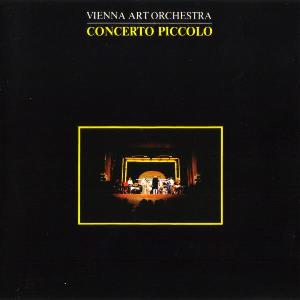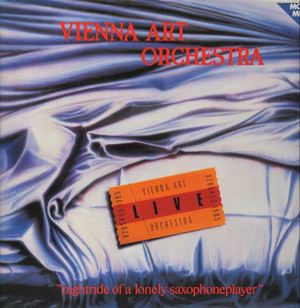 Sideman
LP 1976. Wolfgang Ambros, Es lebe der Zentralfriedhof, Bellaphon 270-01-023

LP 1980. Timeless, Dreams, Bellaphon 270-31-001

CD 1981. Art Farmer, Foolish Memories, Optimism 45008

CD 1981. Vienna Art Orchestra, Concerto Piccolo, Hat Art 6038

LP 1981. Christine Jones, Jonesmobile, Yederman 24581

LP 1983. Harry Sokal, Hit Hat, Extraplatte 316137

LP 1984. Roman Schwaller, The Bizarre Is Open, Jazz Publications 8505

LP 1984. Thomas Stabenow, Chutney, Bassic Sound 001

CD 1985. Vienna Art Orchestra, Perpetuum Mobile, Hat Art 6096

LP 1985. Vienna Art Orchtra, Jazzbühne Berlin '85, Amiga 856168

CD 1985. Klaus Ignatzek, Standards, Red Records 123197-2

CD 1985. Johnny Griffin, Sal Nistico, Roman Schwaller, Three Generations Of Tenor Saxophone, JHM 3611

LP 1986. Woody Schabata, May-Rimba, Amadeo 829324-1

CD 1986. Vienna Art Orchestra, Nightride Of A Lonely Saxophone Player, Moers 02054

CD 1987. Klaus Ignatzek, Blue Energy, Red Records 123217-2

CD 1988. Vienna Art Orchestra, Two Little Animals, Moers 02066

CD 1990. Klaus Ignatzek, Day For Night, Nabel 4639

CD 1990. Klaus Ignatzek, Is That So ?, Koala 24

CD 1991. Klaus Ignatzek, Today Is Tomorrow, Nabel 4654

CD 1991. Swiss Art Orchestra, Swiss Art Orchestra 91, MGB 9201

CD 1993. Vienna Art Orchestra, European Songbook, Amadeo 527672-2

CD 1993. Christian havel, 3 Ladies From Vienna, RST 91568

CD 1994. T.C. Pfeiler, Out of Space, Tonewheel 1999501

CD 1994. Karl Ratzer, Happy Floating, RST 91575-2

CD 1995. T.C. Pfeiler, Dynaflow, Tonewheel 1999702

CD 1995. Karl Ratzer & Beat The Heat, Coasting, Bellaphon 290-31-027

CD 1995. Michel Matthieu, Estate, TCB 95802

CD 1995. Jach Walrath-Ralph Reichert, Solidarity, ACT 9241-2

CD 1998. David White Quintet, Double Double, CIMP 168

CD 2000. Christian Havel, It's Never Too Late,
Jive

Music

2026-2

CD 2001. Yacasu, Lissatodashiddapla, Jive Music 2032-2

CD 2002. T.C. Pfeiler, Live Grooves !, Tonewheel

CD 2004. Karl Ratzer & The Night Club Band, All The Way, Enja 94482

CD 2004. Christian Havel, Reflection,
Jive

Music

2049-2

CD 2005. Vincent Herring, Ends And Means, HighNote 7149

CD 2005. Hannes de Kassian, Hannes de Kassian Trio,

CD 2006. Earth Jazz Agents, Rhythms of the Sea, Wyland SE07

CD 2010. C

hico Freeman & The Fritz Pauer Trio, The Essence of Silence,
Jive

Music
2066-2

CD 2012. Vincent Herring / Eric Alexander Quartet, In the Spirit of Coltrane and Cannonball, autoproduit

CD

2013. The Beatles : A Jazz Tribute, HighNote 7260
CD sans date. Musical Munchkins 2, Play, Sing and Dance !, Austro Mechana 002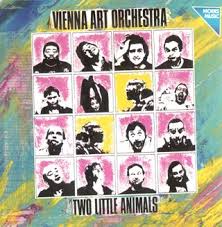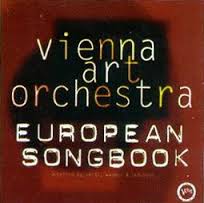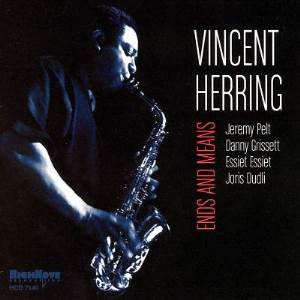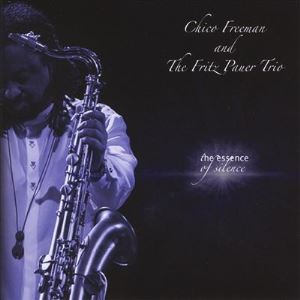 Videos


Benny Golson & Fritz Pauer Trio, "Whisper Not", Live à Jazzland, Vienne (2009)

Benny Golson (sax), Fritz Pauer (p), Hans Strasser (b), Joris Dudli (dm)
Fritz Pauer Trio, "Sophisticated Lady", Live au Forum Neuhofen, Neuhofen an der Krems (Austria, 2009)
Fritz Pauer (p), Hans Strasser (b), Joris Dudli (dm)
Eric Alexander/Vincent Herring Quintet, "The Adventures Of Hyun Joo Lee", Live à Aneby Konserthus, Aneby (Sweden, 2012)
Eric Alexander (ts), Vincent Herring (as), Joris Teepe (b), Harold Mabern (p), Joris Dudli (dm)
Sonny Fortune Quintet, "Milestones", Live à Jazzpodium de Tor, Enschede (Netherlands, 2013)
Sonny Fortune (sax), Michael Varekamp (tp), Jon Davis (p), Joris Teepe (b), Joris Dudli (dm)
Curtis Fuller Sextet, "Minor's Holiday", Live à Moods, Zürich, 2013
Curtis Fuller (tb), Joshua Bruneau (tp), Ralph Reichert (ts), Rob Bargad (p), Milan Nikolic (b), Joris Dudli (dm)
Soul Jazz Alliance, "True Paradise", Live à Jazzclub Bamberg, Bamberg (Germany, 2014)

Sachal Vasandani (voc), Vincent Herring (as), Jeremy Pelt (tp), Freddie Bryant (g), Jared Gold (org), Joris Dudli (dm)