Willie Jones III
Among Friends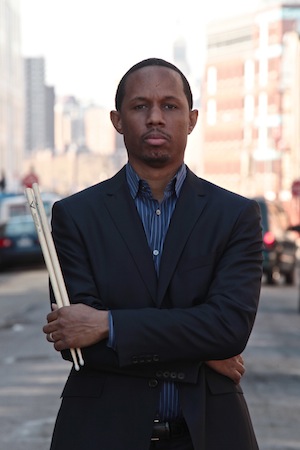 Rooted in the hard bop tradition, Willie Jones III has developed a personal, precise, swinging style. Just listen to his latest explosive album
Plays The Max Roach Songbook
(2013). Backed by Eric Reed (p), Dezron Douglas (b), Jeremy Pelt (tp), Stacy Dillard (ts) and Steve Davis (tb), Jones plays with the fire of his heroes and with the uncompromising state of mind of a true straight-ahead jazz leader.

Born in Los Angeles the 8th of June 1968, based in New York since 1997, Willie Jones III has deepened all the creative aspects of a musician, as a sideman, leader, composer and producer.
As a sideman, he worked primarily with Arturo Sandoval (1995-1998), Roy Hargrove (1998-2005) and Cedar Walton (2009-2013), not to mention the gigs, tours and recording sessions with veterans such as Horace Silver, Herbie Hancock, Houston Person, to name a few. Jones released five leader albums, all of which include the magic touch of Eric Reed –Jones' musical alter ego– on WJ3 Records, the label he founded in 1999. He also produced on that label Eric Reed's
Something Is Beautiful
(2011) and
Reflections Grareful Heart
(2013) as well as Cyrus Chestnut's
The Cyrus Chestnut Quartet
(2012) and
Soul Brother Cool
(2013). A representative of cultured jazz, Willie Jones III has become indispensable.



Interview by Mathieu Perez
Photos Adrianna Mateo, Ernest Gregory, Mathieu Perez


© Jazz Hot #669, Autumn 2014




Jazz Hot:
What was it like to grow up in Los Angeles in the 1970s?
Willie Jones III: Growing in L.A. in the 1970s was a great time! We still had a lot of jazz musicians, like Teddy Edwards, Billy Mitchell, Freddie Hubbard etc. And there were still quite a few local musicians and clubs at that time. You didn't have to go to Hollywood or Culver City to hear jazz.
Your father Willie Jones (1932-2011) was a professional jazz musician. What are your earliest memories of live music?
My father was a musician so I got to go rehearsals and jam sessions. That's my foundation.

Where would he play?
He played locally. He played with Henry Franklin, Teddy Edwards, Oscar Brashear, George Bohanan. He was the musical director of the Platters. That's how he made a living. And then he was playing jazz around town. That's what he was at his core, a jazz musician. He also did a lot of vocal training for people like Ann-Margret and Shirley MacLaine.

How early were you drawn to drums?
From day 1. I got to see all these musicians. That's what I wanted to do. I was always trying to play drums. Then I became more serious about it.
Did you have teachers?
I started to take private lessons with Clarence Johnson when I was 14; but I wasn't serious about practicing. (Laughs) I got serious two years later. But that was my introduction to private studies. And my dad would take me to gigs. When I got older, I would go to sessions by myself and see musicians like Larry Gales.
Were you always focused on playing only straight-ahead jazz?
I love all kinds of music but as far as making a living it was always straight-ahead jazz.


At what point did you study at CalArts?
I got out of high school and went to City College for 2 years. I was starting to play around town. CalArts was sponsoring some kind of workshop at the Watts Towers. I believe James Newton was there. He was also teaching at CalArts and I was picked with bass player Marcus Shelby and guitar player Hideaki Tokunaga for a scholarship there.
Who were your mentors?
I had a couple of mentors. James Newton was really responsible for getting me into CalArts and he was one of my teachers. He was also one of my first gigs. It opened a whole new world for me.
How long did you study there?
I was there 2 years.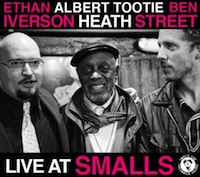 One of your teachers was Albert Tootie Heath. What did you learn from him?
Tootie is like a comedian/drummer! He's very funny but very serious about the music and the drums. He's very musical. He was always getting me to play more because I had developed a certain amount of technique by the time I arrived at CalArts. But I wasn't very musical.
How would you work with him?
There would be two drum sets in a private room and we played tunes. He would have me solo and show me certain things.
Meeting Billy Higgins (Jazz Hot #474) was another turning point for you.
I never took an official lesson with Billy Higgins. I used to watch him practice all the time. It was like a drum solo. He had a workshop that still exists in L.A. called the World Stage.
Were you curious about the other veteran drummers?

I was curious to listen to more to as many drummers as possible. My first influences were Philly Joe Jones, Max Roach, Jimmy Cobb, Art Blakey. They're the drummers that I first heard. By the time I was 20 I got deeper into their work.
When did you go to New York for the first time?
At CalArts I had a chance to compete at the Monk Competition. That was in 1992. That was the first time I was going to New York. I didn't win it of course but it really sealed it for me because Billy (Higgins) was telling me that I should move to New York. When I got there, I got a chance to meet Benny Carter, Wynton Marsalis etc., and I got to be in this atmosphere with all those other drummers. You see, in L.A., I was the only serious drummer that was playing jazz. From that point on I knew I wanted to move to New York. I went back to school for one year and then I started touring
When did you form your first band Black Note?
That group started at Billy Higgins' workshop. That's where we first met. We were doing gigs around L.A. and in California. We made a couple of records.
What was your first touring gig experience?
My first touring gig was with Arturo Sandoval. I started to play with him when I was still at CalArts. It was in 1993. His regular drummer Aaron Serfaty was a classmate of mine at CalArts. He's a great drummer. And he got like a six-week tour with some other band and asked me to sub for him. And before I knew it, I was playing Latin jazz! (Laughs)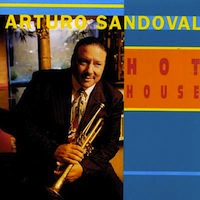 How long did you stay with Arturo Sandoval (Jazz Hot #626)?
I was his drummer for 3 years. But before that I was subbing.
Coming from a more straight-ahead jazz background, were you comfortable playing Latin jazz?

It was incredible! As a matter of fact, I didn't appreciate it nearly as much as I should have. During the first tour I did with him, he was playing the music of Clifford Brown. So a lot of it was really straight-ahead jazz but he was doing a lot of Latin tunes. Looking back, I should have been more serious about exploring those types of rhythms.

How was it playing with him?
It was great. Arturo is all about technique. He's a genius! He can play piano, timbale and the trumpet of course. He can do everything! His set-up is like a show. I had to make sure I had my technique together. (Laughs) It was my first time on that type of stage with that type of energy! I was sweating every night! (Laughs) He was always nice to me and very patient. At that time, I felt that my playing was terrible with that kind of music but in 1995 I turned out to be his regular drummer.
You played with many veterans. Did you start to meet them in Los Angeles?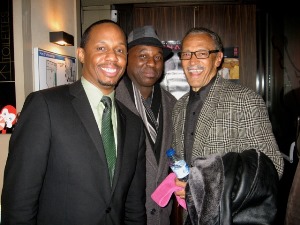 I was one of the young guys in L.A at the time playing jazz. So if George Coleman was in town and needed a drummer, they would call me. I played a week with him at the Jazz Bakery. I did a three-week tour with Milt Jackson on the West Coast. That was in addition to playing with Arturo. I was running. I knew they were great gigs but it took me a few years to realize with whom I had played with and to get that I was living the life I had always dreamed of.
When did you move to New York?

I moved to New York in June of 1997. And that same week I played at the Blue Note with Arturo Sandoval. A few months later I joined Roy Hargrove's band.
You stayed with Roy Hargrove (Jazz Hot #594) many years.
I stayed with him 8 years.
Did you have much work when you relocated to New York?
I was with Arturo when I moved to New York and I was playing with Roy at the same time. In between I played with Horace Silver and we did a record.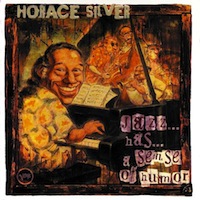 When did you meet Horace Silver (Jazz Hot #528)?
I met Horace a few years back in L.A. I also auditioned for him two years before I moved to New York but I didn't get the gig. I thought I should've! (Laughs) This was in 1995 or 1996. In New York, he called me and wanted me to go back to L.A. to audition again. Respectfully I told him that I wouldn't but if he wanted me to play drums with him I would love to. He called me up and asked me to join his band. That was the summer of 1997.
You told me you had a chance to meet Donald Byrd around that time.
Donald Byrd came to one of the shows when I was playing with Horace Silver. I met him a couple of times. He was the real thing. My father had Modern Jazz Perspective. That's one of my favorite records.
So you worked immediately as soon as you relocated to New York. Who did you play with at that time?

I worked as soon as I got to New York. I was very fortunate. I played with Roy Hargrove, Horace Silver, Hank Jones, Herbie Hancock, Cedar Walton.
You played with Roy Hargrove, in his quintet and with the RH Factor. What do you keep from this experience?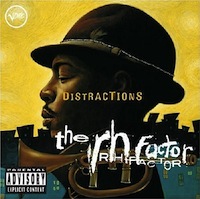 The RH Factor was a great experience but that music wasn't really my style. My original plan after the quintet sort of stopped was to leave. But they talked me into staying. They wanted to tour with two drummers and I already had met Jason Thomas. He's a great drummer. That tour turned into 2 years. It was great. We played some great funk music. It was a great experience. I especially like the Hard Groove and Distractions albums.
Eric Reed (Jazz Hot #641) is featured in all your albums as a leader. Is he the musician that you connect with the most?
I met Eric in church. We're about the same age. I've known Eric longer that I have known any other jazz musicians. We met with my uncle who's a gospel singer. I used to play in church. That was many years ago. This is before I knew Eric played jazz. I wasn't sure but I had a feeling he was into jazz because he played so well. A few years later, he was playing with Wynton Marsalis. He was the same guy that I used to play with at church. Of my generation, he's my favorite pianist with Cyrus Chestnut. Eric and I have a strong musical bond. Everything I like to hear in a pianist he has. If I have a project of my own, I usually like him to be a part of it.
What do you look for in another musician?
It's got to be swinging and be very musical. Eric Reed is the epitome of that. If you're playing jazz, you've got to swing.
Did you know Cedar Walton (Jazz Hot #520) before working with him?
I met Cedar through Billy Higgins. So that was years ago. I was his regular drummer for 5 years. Even before that I would sub for Lewis Nash, Joe Farnsworth, Kenny Washington.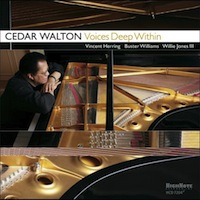 Was it a dream come to work with him?
Talking about a dream come true, that's it! I remember the Cedar Walton trio playing in L.A. with Billy Higgins and David Williams. I was always there! I got to learn all his tunes years ago. His songs stay with you. He doesn't really get the credit that he should for all the great songs he has written.
What was Cedar Walton's style?

He was an incredible pianist. As a bandleader, he knew what he wanted but he would give you a lot of space to express yourself. He respected your creativity and what you might bring to the table. Sometimes some leaders try to micromanage you, it's a like being in a straitjacket. I like it better when they trust the musicians more. Cedar was great at that.
Were you very familiar with his personal repertoire before playing with him?

Before I played with him I thought I knew most of his songs. When I started to work with him, I realized I didn't know half of his tunes. And I knew a lot of them!
How close were you to Cedar Walton?
We had a bond. I had a friendship with Cedar and David (Williams) before playing with them. Billy Higgins introduced me to the musicians he played with. Cedar came down to Billy's workshop and taught us his tunes. David would come by too. But playing with them in the trio and travelling with them, it became like an extended family.

You created your own label WJ3 Records and recorded five records as a leader and produced artists Eric Reed and Cyrus Chestnut (Jazz Hot #559). How did its concept evolve over the years?
At the beginning, nobody else would sign me. I just wanted to record. So I created my label out of a necessity. Some people record themselves until they have a major deal. I have no interest in doing that. Before it was a necessity, now I have created a body of work and it has expanded to Eric Reed, to Cyrus Chestnut. I want to continue that and continue the legacy of Max Roach, Mingus who had their own companies.
What was the inspiration for your records as a leader?

For the first two records, Volume 1… Straight Swingin' and Volume 2… Don't Knock The Swing, I wanted to document the people I was playing with at that time. In the first one, there was Gerald Cannon on bass, Sherman Irby on saxophone. We played together in Roy Hargrove's group. Then there was the other sax player James Mahone, who worked with me in Black Note. He moved to New York with me. There was Billy Childs on a couple of tracks. I used to see Billy in L.A. So it was important for me to document playing with them. And there was Eric Reed of course.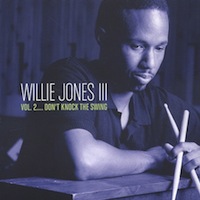 It's like a form of a musical biography…
Yes. In the second album, there was again Gerald Cannon, Roy Hargrove, Steve Davis, who I worked locally around in New York. Yes it was like a form of biography. It gives an idea where you are at in your career. In the third record, Volume 3, I started to think more in terms of conception. I wanted to do a trio and used these two particular musicians, Eric Reed and Dwayne Burno. After that for The Next Phase, I wanted to have Cedar Walton's Timeless All Stars sound with the vibes, the trombone and the tenor. I was thinking of a certain sound.
Contact
www.williejones3.com
Discography
Leader
CD 2001. Vol 1 … Straight Swinging, WJ3 Records 31001

CD 2003. Vol 2 … Don't Knock the Swing, WJ3 Records 31003

CD 2006. Vol 3, WJ3 Records 31005

CD 2010. The Next Phase, WJ3 Records 31008

CD 2013. Willie Jones III Plays the Max Roach Songbook, WJ3 Records 31012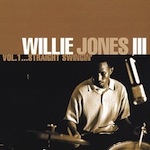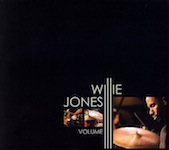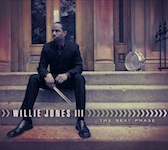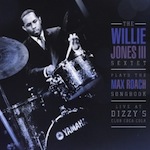 Sideman
CD 1982-2003. Montreal Jazz Festival Vol 1 : Very best Live, Universal 986287

CD 1991. Black Note, 43rd & Degnan, World Stage 1011

CD 1993. Black Note, L.A. Underground, Red Records RR 123259-2

CD 1993. Cliff Brown, In the Meantime, All-in-One 31731

CD 1993. Black Note, Jungle Music, Columbia 57825

CD 1994. Kei Akagi, Mirror Puzzle, Audioquest AQ 1028

CD 1995. Black Note, Nothing but the Swing, Impulse! IMPD 177

CD 1996. Hideaki Tokunaga, The Wind Told Me, Moo 5005

CD 1996-97. Matt Otto, 53 West 19th, Noir Records 21

CD 1996-97. Joe Gaeta, Art of the Workingman, Rhombus Records / Positone 7009

CD 1997. Arturo Sandoval, Hot House, N2K Encoded Music 10023

CD 1997. Anthony Wilson, Anthony Wilson, Mama Foundation MMF 1018

CD 1997. Kamau Daaoud, Leimert Park, Mama records 1019

CD 1998. Anthony Wilson, Goat Hill Junket, Mama Foundation MMF 1022

CD 1998. Horace Silver, Jazz … Has … a Sense of Humor, Impulse! IMPD 293-2

CD 1998. Anthony Wonsey, Open the Gates, Cris Cross Jazz 1162

CD 1998. Ryan Kisor, Point of Arrival, Criss Cross 1180

CD 1998. Doug Lawrence, High Heel Sneakers, Fable Records 54303

CD 1998. Anthony Wonsey, Open the Gates, Criss Cross 1162

CD 1998. Charles Wright, Going to the Party, M$Wm Records 2001

CD 1998. Ryan Kisor, The Usual Suspects, Fable Records 54267

CD 1999. Roy Hargrove, Moment to Moment, Verve 543 540-2

CD 1999. Eugene Maslov, The Face of Love, Mack Avenue 1002

CD 2000. Phil Woods, Voyage : Phil Woods with the Bill Charlap Trio, Chiaroscuro CR 368

CD 2000. Sherman Irby, Black Warrior, Black Warrior 1001

CD 2000. Jim Rotondi, Reverence, Criss Cross 1209

CD 2000. John Harrington, Love's Divine, Orchard 7468

CD 2001. Peter Beets, New York Trio, Criss Cross 1214

CD 2001. Jesse van Ruller, Here and There, Cris Cross 1217

CD 2001. Ryan Kisor, The Dream, Cris Cross 1215

CD 2002. Ryan Kisor, Awakening, Criss Cross 1239

CD 2002. Roy Hargrove RH Factor, Hard Groove, Verve 065192

CD 2002. Peter Beets, New York Trio Page Two, Criss Cross 1237
CD 2003. Jon Mayer, The Classics, Reservoir RSRCD 175

CD 2004. Roberta Gambarini, Easy to Love, In & Out 02070842

CD 2004. Grant Stewart, Grant Stewart + 4, Criss Cross 1269

CD 2004. Sherman Irby, Faith, Black Warrior 1002

CD 2004. Roy Hargrove RH Factor, Strength EP, Verve 9863348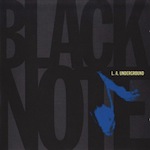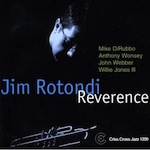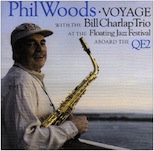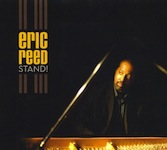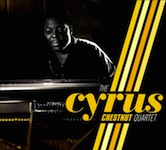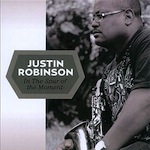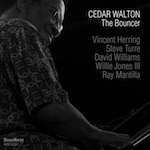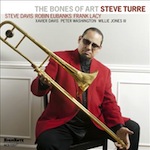 CD 2005. Eric Reed, Here, MaxJazz MXJ 216

CD 2005. Peter Zak, For Tomorrow, SteepleChase SCCD 31592

CD 2005. Julius Toledano, Just the Beginning, Sharp Nine Records 1034

CD 2006. Wycliffe Gordon-Eric Reed, We, Vol. 2, WJ3 Records 31006

CD 2006. Tom Scott, Bebop United, Telarc MCGJ 1021

CD 2006. Roy Hargrove RH Factor, Distractions, Verve 000598702

CD 2006. Roy Hargrove, Nothing Serious, Verve 9888507

CD 2007. Marcus printup, London Lullaby, SteepleChase 31655

CD 2007. Marilyn Scott, Every Time We Say Goodbye, Venus 890974

CD 2007. Kurt Elling, Nighmoves, Concord Jazz 7230138

CD 2007. Houston Person, Thinking of You, High Note HCD 7177

CD 2007. Tom Guarna, Wingspan, SteepleChase 31634

CD 2007-2008. Joe Cohn, Shared Contemplations, Criss Cross 1309

CD 2008. Eric Reed, Stand !, WJ3 Records 31007

CD 2008-10. Ernestine Anderson, Nightlife, High Note HCD 7213

CD 2009. Eric Reed & Cyrus Chestnut, Plenty Swing, Plenty Soul, Savant SCD 2104

CD 2009. Ernestine Anderson, A Song for You, High Note HCD 7187

CD 2009. Cory Weeds, Everything's Coming Up Weeds, Cellar Live Records 11909

CD 2009. Yotam Silberstein, Next Page, Positone 8050

CD 2009. Pamela Luss, Sweet and Saxy, Savant SCD 2103

CD 2009. Cedar Walton, Voices Deep Within, High Note HCD 7204

CD 2009. Stevie Holland, Before Love Has Gone, 150 Music 9

CD 2009. Steve Davis, Live at Smalls, Smallslive SL 0005

CD 2009. Noah Haidu, Slipstream, Positone 8077

CD 2010. Lisa Kirchner, Something to Sing About, Albabany Music Distribution TROY 1268

CD 2010. Tim Mayer, Resilience, Jazz Legacy 1101015

CD 2010. Cyrus Chestnut, The Cyrus Chestnut Quartet, WJ3 100100

CD 2010. Houston Person, Moment to Moment, High Note HCD 7217

CD 2010. Justin Robinson, In the Spur of the Moment, WJ3 Records 31011

CD 2010. Charles Wright, Music in the Times We Live in, M$Wm Records 2002

CD 2010. Suzanne Pittson, Out of the Hub : The Music of Freddie Hubbard, Vineland Records VLCD 7757

CD 2011. Cedar Walton, The Bouncer, Half Note 7223

CD 2011. Piero Odorici, Savant SCD 2115

CD 2011. Elio Villafranca, Caribean Tinge : Live from Dizzy's Club Coca Cola, Motéma 233854

CD 2011. Floriaan Wempe, Flo's Flow, Challenge Records 73347

CD 2011. Charles Wright, That Funky Thang, M$Wm Records 2005

CD 2012. Jacques Lesure, When She Smiles, WJ3 Records 31014

CD 2012. Desron Douglas, Live at Smalls, Smallslive SL 0028

CD 2013. Cyrus Chestnut, Soul Brother Cool, WJ3 Records 31013

CD 2013. Steve Turre, The Bones of Art, High Note HCD 7251

CD 2013. Justin Robinson, Alana's Fantasy, Criss Cross 1371
Videos
Willie Jones III, « The Thorn », extrait de The Next Phase (2009)
Willie Jones III (dm), Eric Reed (p), Dezron Douglas (b), Greg Tardy (sax), Steve Davis (tb), Warren Wolf (vib)
Cedar Walton Trio, « Cedar's Blues », Live 2013
Cedar Walton (p), David Williams (b), Willie Jones III (dm)
Roy Hargrove Quintet, « Circus », Festival de Jazz de Berne (Allemagne), 2000
Roy Hargrove (tp), Sherman Irby (sax), Larry Willis (p), Gerald Cannon (b), Willie Jones III (dm)
Arturo Sandoval, « Hot House », extrait de Hot House (1998)