Rodney Green
Drums From the Church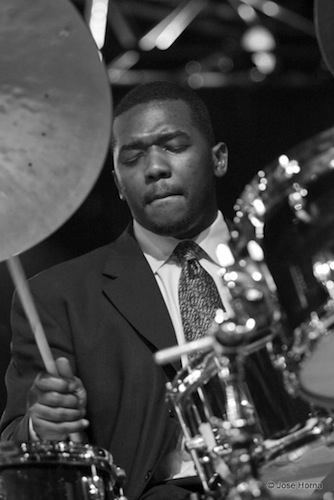 Born on March 17, 1979 in Camden, NJ, Rodney Green is a "natural drummer". His father being a minister and an organist, he learned to play drums at the church, where he spent most of his time during his childhood. As a self-taught drummer, he forged his own style far from music schools and university programs, listening to records and then completing his training at 15 on stage with some of the best musicians of Philadelphia. Shortly after that, Bobby Watson hired him for a tour in Italy. At 17, while he was still in high school, Rodney Green had regularly gigs in New York and abroad. After his graduation, he moved to New York and soon played and recorded with Greg Osby, Christian McBride, Eric Reed, Joe Henderson, Benny Green, Tom Harrell and Mulgrew Miller. At 19, on Ben Wolfe's recommendation, the drummer joined Diana Krall's band and stayed for two years. Today, at 35, with a 20-years' experience and a lot of records as a sideman, Rodney Green has played with some of the most important jazz musicians: Charlie Haden, Terell Stafford, Wycliffe Gordon, Betty Carter, Abbey Lincoln, Dianne Reeves, Wynton Marsalis, etc.
We met Rodney Green while he was playing in Paris with the Benny Green Trio, featuring also David Wong (b).
Interview by Jérôme Partage
Photos José M. Horna
© Jazz Hot #669, Autumn 2014





Jazz Hot: You started to play drums at 3 at the church?
Rodney Green: My father was a minister and a gospel teacher. When I saw the drums at the church, they were shining. And I said: "Ok, let's play some drums". My father plays piano, my mother sings. When I got involved into music I wasn't supposed to play jazz. It was the devil's music! But I heard some jazz… and here I am! In every memory I have, I play the drums. I didn't take my first drum lesson until I was 14 years old and it was because I needed to learn how to read music. I wanted to be in concert bands, in school bands, and so it was necessary.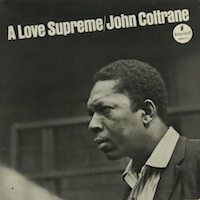 So, you first learned music by ear?
Yes. But even if you read music, you still learn it by ear. I just watched drummers at church or on television. There's also a magazine called Modern Drummer, and I learned a lot by looking at the pictures: "Oh, look at this guy, his fingers are here. This one holds his sticks that way". My first idol was Tony Williams, because I read he was only 17 when he started with Miles. I was 14 and I told to myself: "He did it. I can do it too!" So, I bought all his records. First I discovered jazz by fusion. I liked guys like Dave Weckl, Chick Corea's drummer. Then, by getting into the music, I heard Elvin Jones. My cousin, who is a tenor saxophone player, put on a John Coltrane record. And for the first time, I heard mallets and I said: "Wow! What is all that?"; because I only knew about fusion drummers and sticks. These guys had big drum sets, with four or five tom-toms, seven cymbals, etc. So,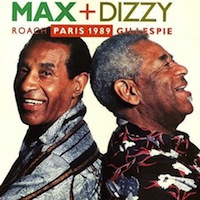 when I heard Elvin Jones getting all these sounds, I said: "Man, his drum set must be huge!" And I took the record, there was a picture on the back. It was the smallest drum set I had ever seen, just two tom-toms and two cymbals. So, I said: "Ok. He must be better." Since then, I am fascinated by drummers using very small set and getting different sounds by mallets, sticks, brush or their hands. After I heard Elvin Jones, I wanted to get mallets. It was like if they had been there all the time and I never looked at them. The next record my cousin played to me was a duet between Dizzy Gillespie and Max Roach that they made in the 1980s. That made me realize that drums can do more than I thought. Later, I heard Vernel Fournier play the brushes with Ahmad Jamal. And the first time I heard the sizzle cymbal, I really liked that but I didn't know how to get that sound. It was very exciting. I'm still dealing with that now. The cymbals I play with today are designed and I'm still learning about how they go. I buy drum sticks but I customize them myself because I can get other sounds if the stick is cut this way or if I use sandpaper or knives.
At 14, percussionist Scott Robinson gave you your first lesson?
Yes! He was a great teacher. He gave me the technique for playing jazz. He made me listen to Buddy Rich and some other drummers. He told me: "There's a lot of schools, a lot of tunes. You have to go through now. No more just sitting in a room and playing drums. You have to work on brushes technique, mallets technique, to learn how to switch from mallets to sticks, etc."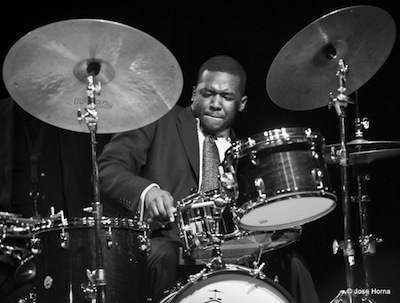 When did you decide to become a professional musician?
My cousin made me understand two very important things. First, he made me listen to Elvin Jones. Second, he was the first one to let me know that you can make money with playing music. I had no idea of that. It was something I did in a natural way, like the kids in Europe play soccer.
And when did you have your first gigs?
I had a girlfriend who was older. So she could drive and she drove me to different clubs. We were supposed to have a date and to go to the cinema, instead we went to jam sessions and sit-in to get a gig. And she took me to gigs at the little club of my town. And then, I started going to Philadelphia, playing with the older guys. That's where I really learned the tunes, their names, the records, the terms "bebop", "hard bop", how to take a solo, etc. I played with Bootsie Barnes, Orrin Evans, Duane Eubanks, Stefon Harris… All these guys were very nice, spent time with me and explained the little details to me. It was something, man! After what, you can say: "Ok, let's go to the next level, let's go to New York!"; because you can get too comfortable by staying in Philly. You have your connections, you buy a house, etc. So I went to New York at 17. No college. I just took my drums and played. I had a job at Patti LaBelle's club, "Chez LaBelle". She is a R&B singer and she has a TV show. So I save money thanks to this job and I went to New York. Philly and New York are so close! Just an hour and a half by car. But it's another world in terms of quality of musicians and opportunities.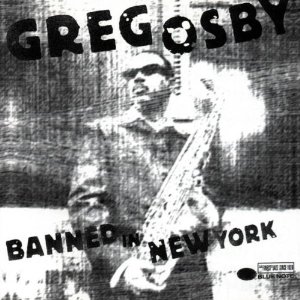 Until you moved to New York, were you still in high school?
Yes. I had a beeper. And when I received a message for a gig, I had to ask to go to the men's room to answer! I was around and a lot of people liked me. I had a lot of opportunities. The thing is to answer the phone before another guy answers the phone and always say yes. I understood this early. I learned a lot very quickly. My great advantage was that I didn't go to college. I was like four years ahead of people of my generation who graduated from college because I was already working and musicians knew me. They thought I was older. I was always in bands where everybody was five or six years older than me. That's all changed! (Laughs)
Who did you play with when you arrived in New York?
My first gig was with Bobby Watson. Then, I played with Greg Osby. He made what is still probably my most famous record, Banned in New York. Then, Eric Reed and Mulgrew Miller who I worked with from 18 until he died last year. He was my man! I have a memory of being on stage with Joe Henderson. Bill Stewart was playing after with John Scofield. We are friends. We met in Philadelphia. I was 15 or 16 and he gave me his home number. Musicians don't do that. They give you their manager's phone number and just say: "Nice to meet you, kid." So, I was on stage with Joe Henderson. I was 19 years old. And Bill Stewart stood on the side of the stage and watched me play. And then I thought: "This is real!"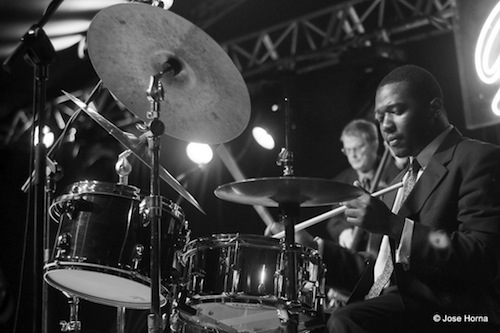 You also played with Chris McBride…
I played with him once or twice in the past. But I really met him when I joined his band. They needed urgently a new drummer. I think they called everybody! And finally somebody must have told them about me. So, they called me and said: "You have to be on the plane tomorrow!" That's what I did… I remember being in studio with Chris McBride and waiting around for Herbie Hancock for six hours. We had to record two songs with him1. And when he came and rehearsed with us, I thought about all these records he did in his career. Working with Charlie Haden also was amazing. The level we played, how he approached things… With Charlie, we played exactly the same set for the all eight or nine years I've been in the band. Just six or seven tunes. But each time, we were asking how it was possible to do what Charlie was doing. It was the same thing for Joe Henderson.
What sort of band do you prefer?
After my first years, playing with everybody, the trio became my specialty. I really like that. But it's very different according to who you play with. This trio with Benny Green is very different from the trios I normally play with. It's more like the Ray Bryant trio. The arrangements must be played in the same way every night. So, my job is to find new ways to play those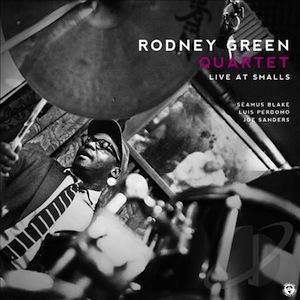 things, especially after Kenny Washington who is extremely brilliant in this situation. So, I have to play things that he has not already played. It's difficult, but I like it! And if you want to try something new, you have to convince Benny and really believe in yourself. Last night, for a tune I always play with brushes, I used the sticks. And it made the piece change. And Benny said: "Oh, I like it with sticks!" That's what drummers are supposed to do in a band. When you think that Miles played the same tunes with Tony Williams, Jimmy Cobb or Philly Jo Jones… Each one found new ways. That's the genius of the great drummers. When John Coltrane was looking for something, he asked Elvin Jones. The trust was strong. There was also something I would more learn about: the audacity. It's not arrogance. You have to believe in yourself and say: "There's another way". Someday someone will find something new as if it had always been there. And it's the same notes, the same rhythms, the same instruments, the same tunes. That's the magic of playing music.
Do you have projects as a leader?
Last year, I did my first record as a leader on SmallsLIVE. It's a great quartet with Seamus Blake, who is my all time favorite tenor saxophone and one of my oldest friends, Joe Sanders and Luis Perdomo. I made a couple of records with this rhythm section. Next year, I hope to travel with great musicians like Benny Green, but on my own project. I'm 35, I think it's time!
Contact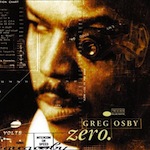 www.rodneygreenjazz.com
Discographie
Leader-coleader
CD. 2013. Live at Smalls, Smalls Live 0036
Sideman
CD. 1996. Denise King, Simply Mellow, R.E.D.D. King Records 884502344479

CD. 1997. Patti LaBelle, Flame, MCA 874966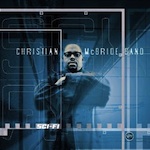 CD. 1998. Greg Osby, Zero, Blue Note 93760

CD. 1998. Greg Osby, Banned in New York, Blue Note 96860

CD. 1999. Walter Blanding, The Olive Tree, Criss Cross Jazz 1186
CD. 1999. JD Allen, In Search of, RED Distribution 123283
CD. 1999. Terell Stafford, Fields of Gold, Nagel Heyer 2000

CD. 2000. Christian McBride, SciFi, Verve 543915

CD. 2000. Eric Reed, Happiness, Nagel Heyer 2010

CD. 2000. Jafar Barron, Free Bop Movement, Q 92948

CD. 2000. Eric Reed, E-Bop, Savant Records 2051

CD. 2002. Mulgrew Miller, Live at the Kennedy Center. Volume One, MaxJazz 217

CD. 2002. Mulgrew Miller, Live at the Kennedy Center. Volume Two, MaxJazz 219

CD. 2001. Wycliffe Gordon, What You Dealin' With, Criss Cross Jazz 1212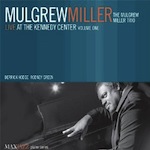 CD. 2003. Greg Osby, St. Louis Shoes, Blue Note 81699

CD. 2003. Eric Reed, Merry Magic, Max Jazz 302
CD. 2004. Orrin Evans, Easy Now, Criss Cross Jazz 1259
CD. 2004. Greg Osby, Public, Blue Note 97683
CD. 2004. Daisuke Abe, My Way Back Home, Nagel Heyer 2061

CD. 2006. John Stetch, Bruxin', Justin Time 8525

CD. 2008. Adam Birnbaum, Travels, Smalls 38

CD. 2008. Antonio Ciacca, Rush Life, Motéma Music 15

CD. 2009. Terell Stafford – Dick Oatts Quintet, Bridging the Gap, Planet Arts 330974

CD. 2009. Eric Reed, Something Beautiful, WJ3 31009

CD. 2010. Christian Winther, From the Sound Up, SteepleChase 31721

CD. 2010. Peter Zak, Down East, SteepleChase 31715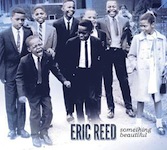 CD. 2010. Harold O'Neal, Whirling Mantis, Smalls 48
CD. 2010. Charlie Haden, Sophisticated Lady, Decca 01534702
CD. 2010. Melissa Stylianou, Silent Movie, Anzic 36
CD. 2011. Joe Sanders, Introducing Joe Sanders, Criss Cross Jazz 1344
CD. 2011. John Ellis, It's You I Like, Criss Cross Jazz 1347

CD. 2012. Michael Rodriguez, Reverence, Criss Cross Jazz 1356

CD. 2012. Dick Oatts, Lookin' Up, SteepleChase 31738

CD. 2012. Laurent Courthaliac, Pannonica, Jazz Village 570023

CD. 2013. Tim Warfield, Inspire Me !, Herb Harris Music

CD. 2013. Luis Perdomo, Links, Criss Cross Jazz 1357

CD. 2013. John Ellis / Andy Bragen, Parade Light Records 001
Vidéos
Rodney Green au Festival Jazz Baltica 2006 avec Mulgrew Miller (p), Ivan Taylor (b) et Stefano Di Battista (as)
Rodney Green au Hat Bar (Saint-Petersbourg, Russie) avec Bill Charlap (p) et Peter Washington (b)
Rodney Green en solo aux Hot Jazz Series (2011)